Creating interactive online courses is one of the best ways to share your expertise with the world while also making money.
To stay up with ever-changing trends, most businesses and educational institutions are investing in digital courses.
Experts, entrepreneurs, and educators are naturally turning to the establishment of online programs to share their knowledge. For students, online programs have grown in popularity, bringing online education closer to the mainstream.
The fact that parents understand what an online course is and that institutions use them only enhances the case for developing online programs.
Continue reading if you want to learn how create interactive online courses.
There are various steps to confidently putting up your interactive course. Here are the steps you'll need to make your course a big hit, from program creation and price through marketing and beyond.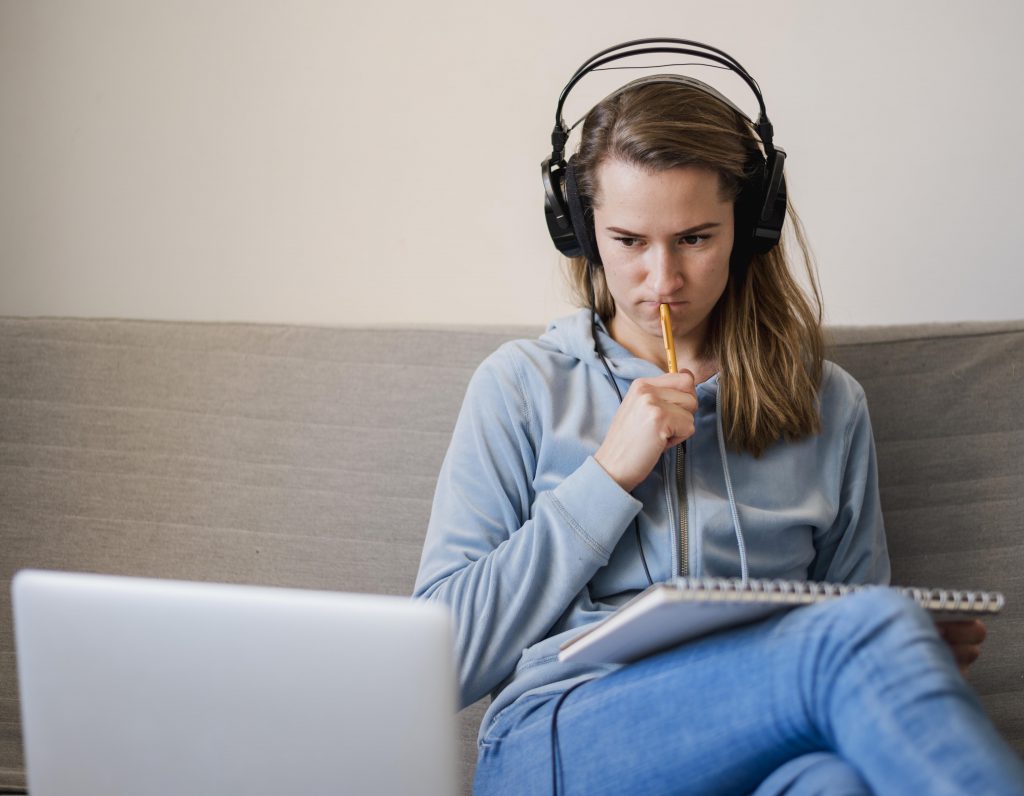 Step 1 : Decide on a course topic after conducting research.
Choosing a course topic is likely the most difficult, but also the most important, stage. This will determine whether or not your course will be interactive. If you create a course that does not solve problems for a group of people, the chances of it succeeding are slim.
Consider yourself a solutions supplier with actual value to offer the marketplace, not merely a "course developer."
Begin your market research by asking yourself the following question: What most popular topics interest people?
Google Trends and other search engine optimization (SEO) tools can assist you in learning about new and developing courses that most people are interested in.
However, a word of advice: always choose a topic that you are enthusiastic about (it also helps if you have formal training in it.) That isn't to say you shouldn't establish an online program on a subject in which you are an expert!
Step 2 : Check out the market trending topics
Along with finding a topic for your interactive course, you must determine whether the subject you've picked is popular enough among your target audience. Most online course producers believe that if their chosen topic already has many courses available, theirs will not sell. This isn't always the case.
There is a demand for the topic if there are a lot of courses on it. Check out prominent online learning platforms like Udemy, Coursera, and Logy better understanding of the top online course ideas in your industry. Exploring these sites can give you a fair idea of what most online learners and students in your field are looking for.
Step 3 : Decide on a target learners
Make sure your target learners are well-defined and actionable and that they are engaged in the topic you've chosen. The following are some of the demographic factors to think about:
–Your target learner's age
–The gender with whom your course is most popular
–Your target average educational level
–Their status & motivation
The above list is not exhaustive and may change depending on your chosen topic.
Seasonality is another issue that can influence your target audience. Some courses are more popular at certain periods of the year, such as baking classes during the holidays.
Don't forget to enjoy the benefits of social media. Using social media channels like Facebook groups, LinkedIn, and Instagram, you may quickly select a target audience for your research.
Step 4 : Create an outline for the online program.
An online program can be created and sold by anyone. Creating a robust and effective online program, on the other hand, necessitates careful planning.
That's why you'll need to write a detailed course outline after you've decided on your target topic and audience. This is where you'll need to think about things like the course's depth, the tone you'll use to appeal to your target market, and the learning objectives.
You can use one of the several available online program development templates to construct an online program outline. Breaking down your subject into distinct subjects, learning goals, and further segmenting them into targeted subtopics and courses is an excellent place to start.
Step 5 : Create enticing course outcomes
When you've finished your course outline and organized the modules, it's time to frame the course's desirable outcomes. Students paid for the training to receive results; therefore, preparing outcomes is essential.
You must develop a live course outline that will enable your students to achieve their objectives as quickly as possible. Make sure to display these course results on your course page prominently. So that learners have a clear picture of what they're about to sign up for and what they might learn.
Step 6 : Create The Actual Course Materials
After you've done all of the preceding procedures, it's time to start the actual course material. You have many options here in terms of the medium; you can go with video courses because they have the most impact.
You must also supply appropriate study materials, such as PowerPoint presentations, PDF, or self-assessment questionnaires, in addition to the video. Each course will be unique, but the only purpose will be to produce additional materials that will assist your students in achieving their goals.
Step 7: Make Proper Monetization
It's time to think about how you'll commercialize your online program now that you've finished creating it. Offering a free course as a lead magnet or establishing a subscription-based model are examples.
You'll also need to conduct some market research for premium courses. Examine the costs of similar courses on popular eLearning platforms like Udemy and LogyMy and the enrolment rates.
Another factor to consider is the purchasing power of your target audience. After all, it's pointless to charge so much for a course that no one can afford it.
Last but not least, when it comes to pricing, make sure the price of your online course corresponds to the value you're delivering. If you want to charge more than the market rate, you must provide more outstanding content than your competitors.
Step 8 : Choose the Most Appropriate Delivery Method
After you've completed the preceding steps, you'll need to decide how you'll present your course to your target audience. There are three standard approaches for selling online programs.
Platforms for Online Courses
One of the most popular means of delivering your online courses is through online course platforms. Course marketplaces like Coursera, Udemy, and LogyMy are thriving marketplaces to sell your tutorials. These platforms offer a secure and integrated environment for posting, marketing, and selling courses.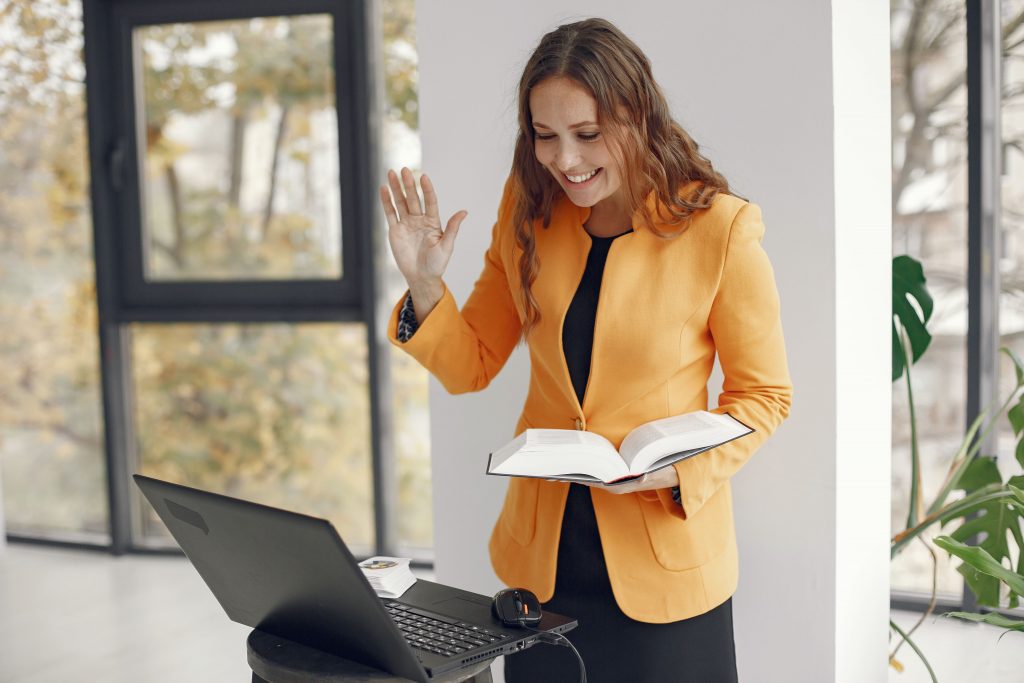 How To Create Interactive Courses On LOGYMY (Step-by-step Guide)
Getting Started As A Student
Step 1: Go to the LogyMy and click on the "SIGN UP" button in the top-right corner of the page to get started. Fill in the relevant details.
Step 2: Once you are logged in, you can go to the categories session to select a course that interests you.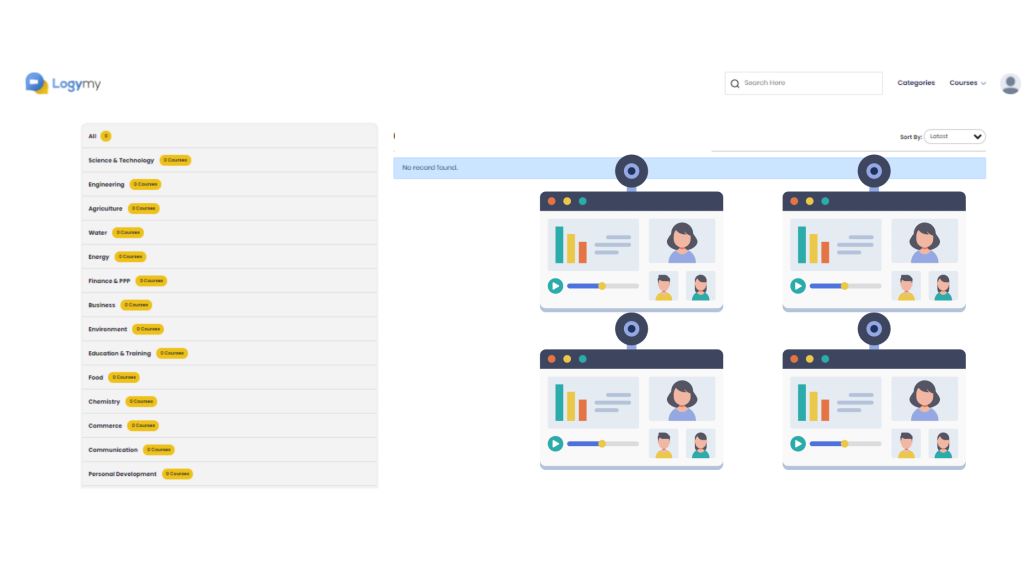 Underneath the courses menu, you can check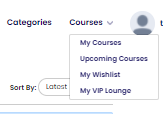 –Your upcoming courses
–Your wishlists courses
–Your VIP lounge : Which are one-to-one sessions that you can request while taking an online live course.
Bonus
No matter your Language is,you can learn and interact with the teacher thanks to the LIVE interpretation service that LOGYMY has put into place.
Getting Started As A Teacher
Step 1: Sign-up and fill in the relevant details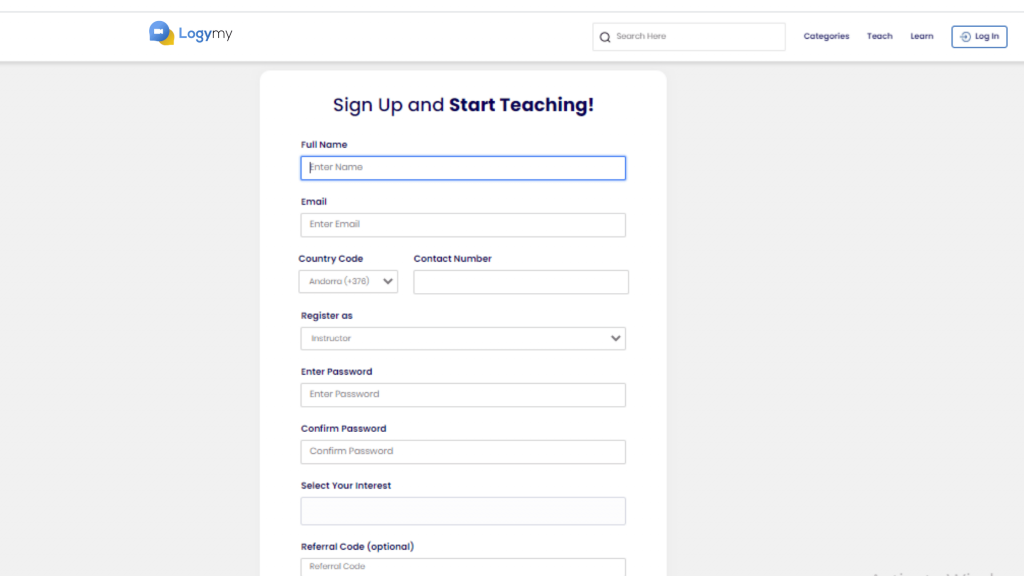 Step 2: Once logged in, you can create courses by filling in the details, set the course type ( Paid or Free) , its price if it is paid and the start & end time and date. You can also upload documents or videos.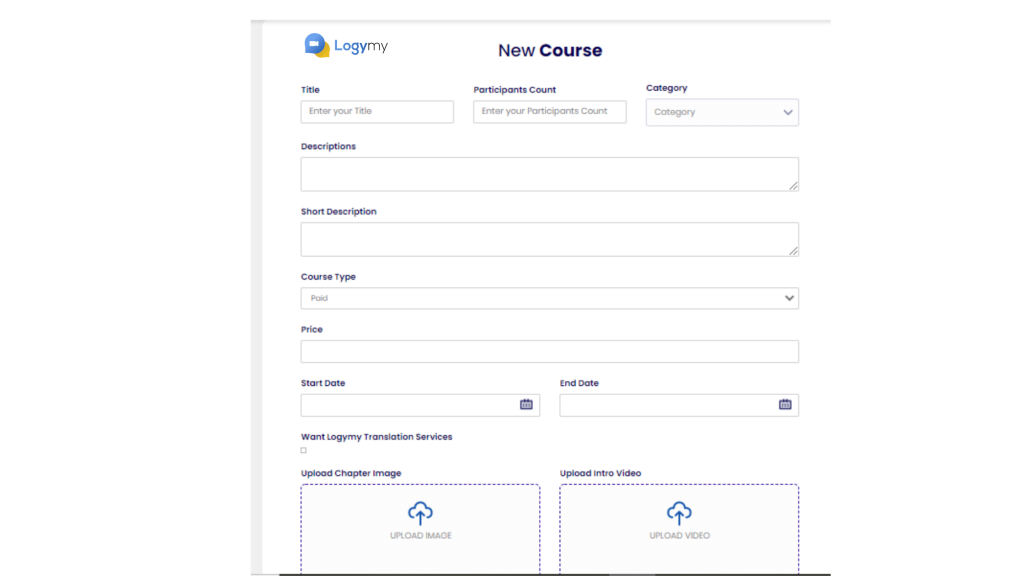 In order to increase interactivity, LOGYMY provides you with live interpretation services to have a global reach.
When your course is created, you are able to add chapters and sessions and you can share them on social media or by email.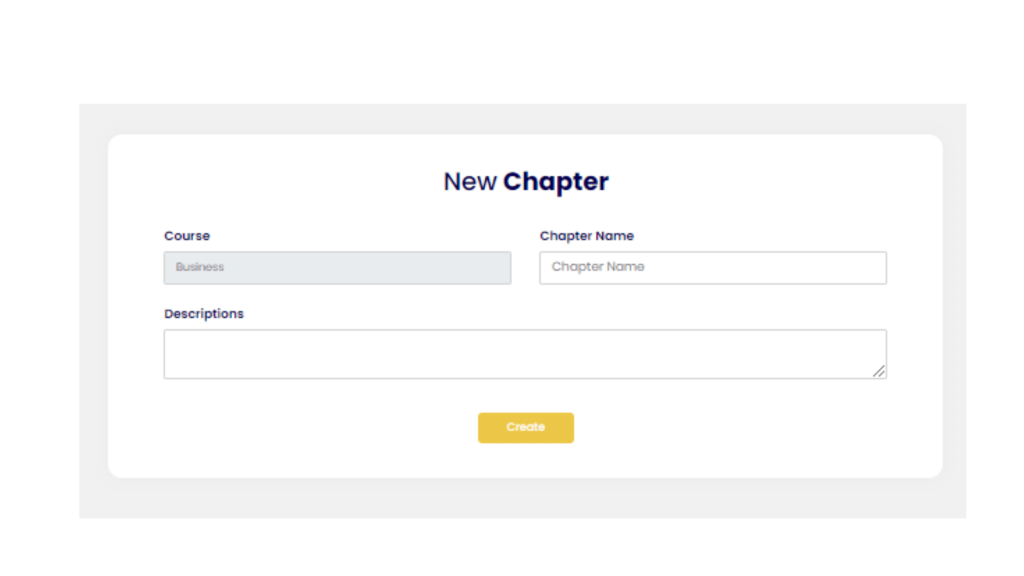 Underneath your profile, you can check :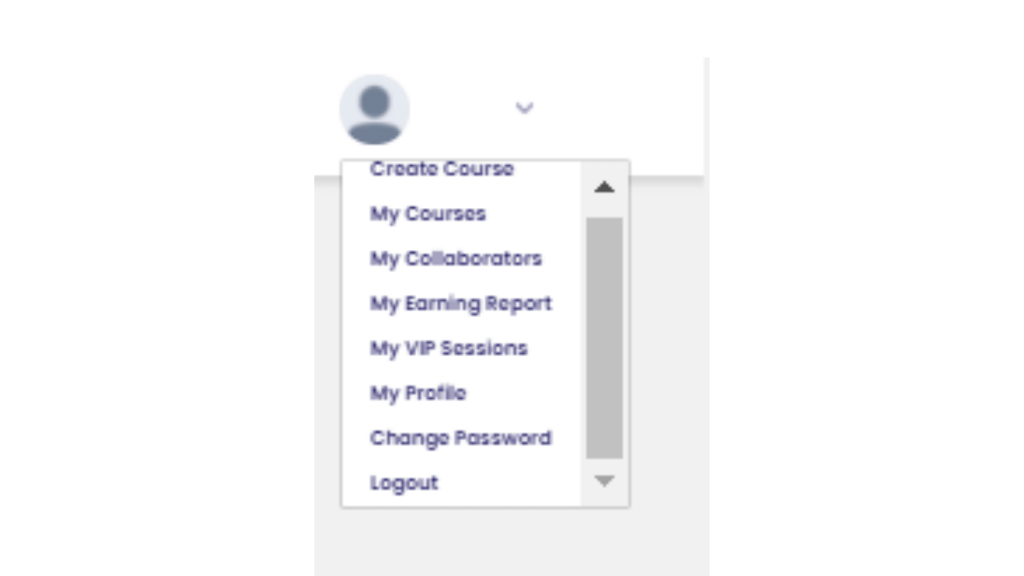 A- Your courses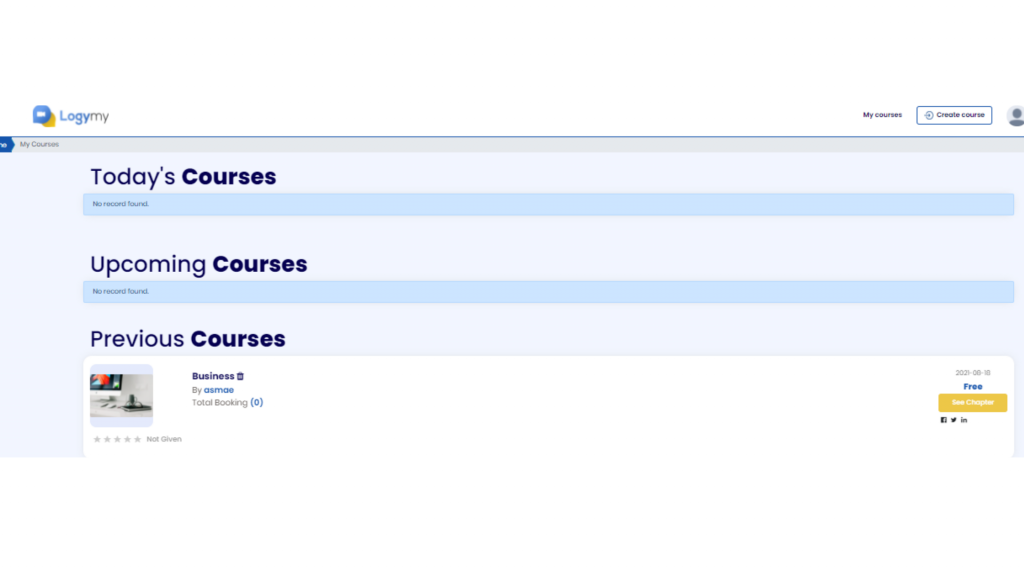 You can track all your today's , the upcoming & the previous courses as well as the chapters.
B- Your collaborators
One of the best features of LOGYMY is the opportunity to have a co-teacher join you when taking a live course.
C-Your earning report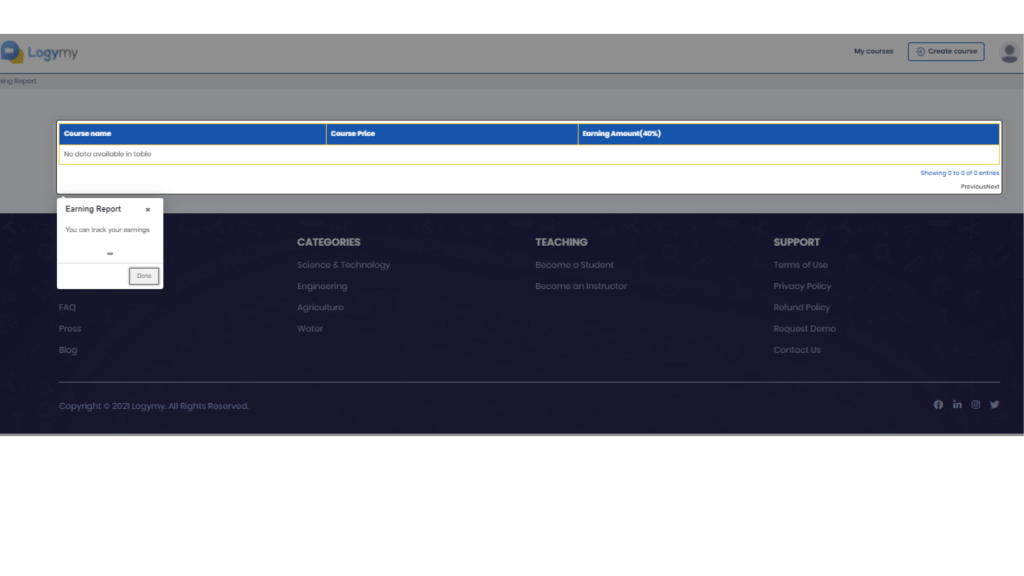 The earning report is where an instructor tracks his/ her earnings and the number of enrolled students in a course. It is mostly used to monitor the growth and traffic of an live interactive course
D- Your VIP sessions
LogyMy Vip section offers you a one-to-one coaching feature that is beneficial for both teacher & student. This usually helps to strengthen a relationship between the teacher and a student.
If you are providing one-to-one sessions to your students all you have to do is to click on your course, add a chapter and then click on add a session .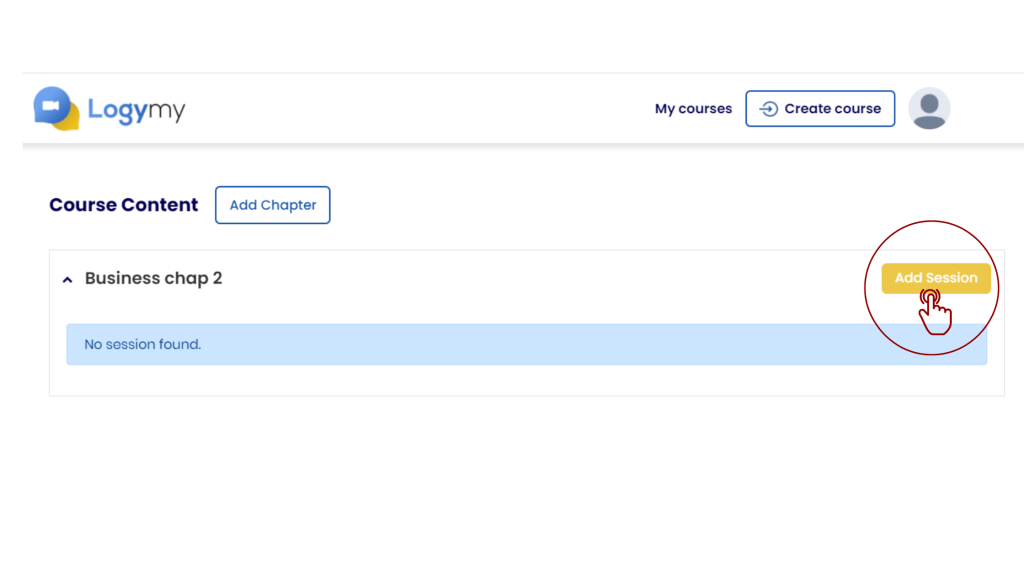 Once clicked, you will be redirected to the "Add Session" page, fill in all the information and don't forget to check the "Has VIP Lounge" .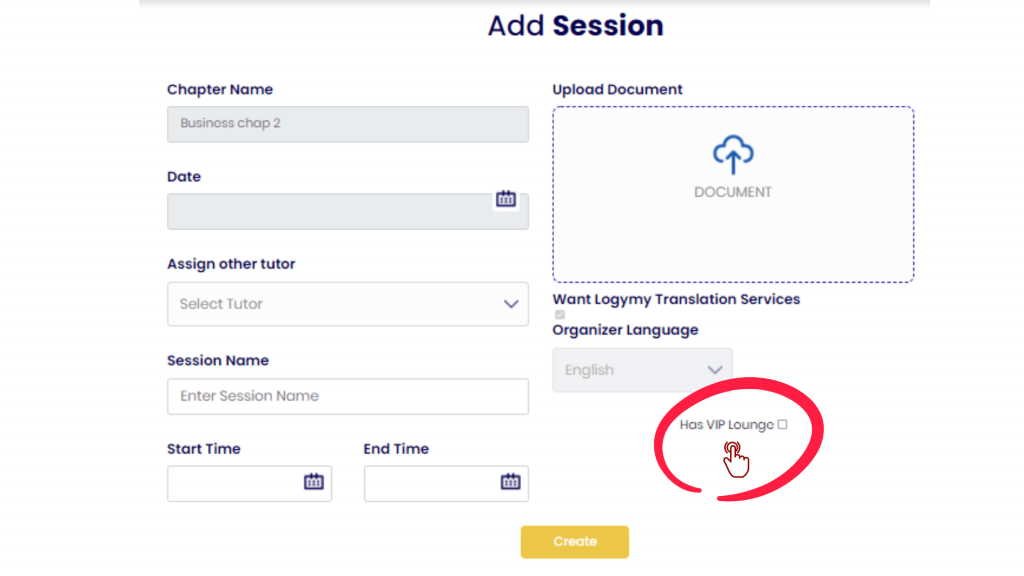 Then you can select the type of your VIP Lounge or one-to-one session, type its name, the start and the end time as well as its price, click on add and then click on create.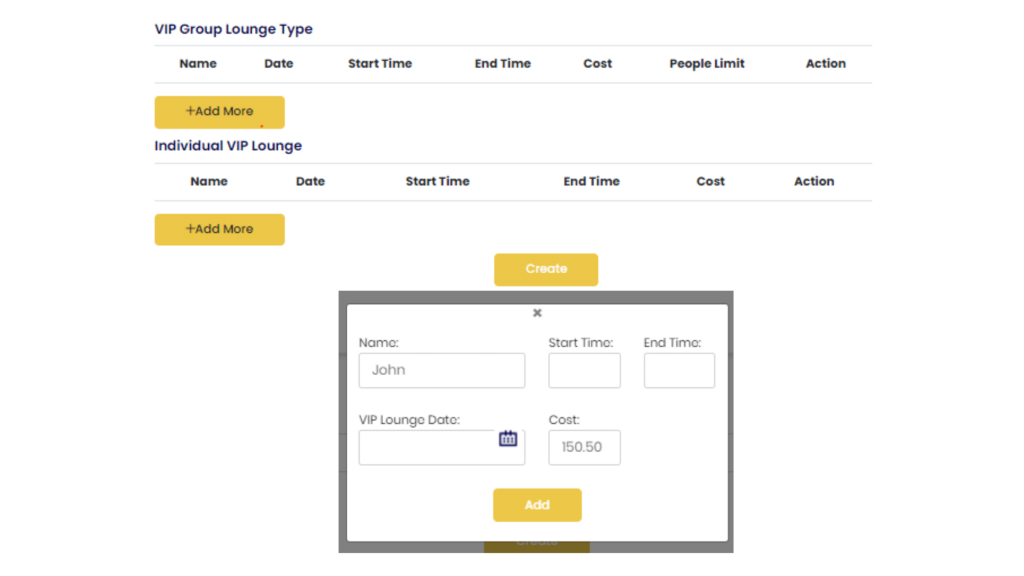 How To promote your Interactive Courses With LOGYMY
Beside providing you with an immersive experience and an interactive platform, LOGYMY helps you attract the interested students and learners to your online interactive course. By creating banners, social ads and promoting your interactive courses on social media pages as well as the weekly newsletter.
Takeaways
You can earn a six-figure income if you put in the effort to create, market, and sell your online courses. Furthermore, everything is feasible with an all-in-one online teaching interactive platform that adapts to your learning model and may be branded as your own virtual school .
Get started Today with LOGYMY.
---