With the recent pandemic hitting the world like a storm, it has not only forced a massive digital transformation in the corporate world but has had critical implications in many other industries, including education at the top of the list.
During lock-down and social distancing, education at all levels around the world has had to shift to the e-learning environment to ensure continued student learning.
Gone are the days when an e-learning portal was only offered to university students who attended distance learning courses. At the time, students could log into their computers from home or any remote location and access course content led by a single teacher, often broken down into training modules, assessments, and other assignments.
Although this standard practice still exists, e-learning is no longer limited to the formal secondary education sector.
Online Education Is A Smart Choice
We are now in learning on demand, a new era of e-learning. Students worldwide can go online to learn how to update their craft, learn a new skill, connect with similarly minded individuals, and grow in their careers. With Learning on demand they can get a good education anytime, anywhere as long as they have access to a computer.
It is worth examining how wide the e-learning sphere is, especially for those who have not been exposed to so many options.
Online education is a smart choice for a teenager or an adult. As a student, this can be a helpful way to hone a difficult subject or learn a new skill.
Learning on demand connects and supports a more collaborative future for learning. Smart classrooms not only transform education in private schools but are also rapidly entering into public schools. As scholars, politicians, and educators support the need to reform the education sector, schools have embarked on technological advances and are equipped with new-age tools and methods. Learning on demand gives students better access to curriculum, communication channels and allows instructors to measure student progress in real-time.
Learning On Demand Is The First Step Towards Digital Maturity
People feel that e-learning becomes a challenge due to limited encounters with instructors and fellow students. To overcome this challenge, various leading e-learning platforms, such as LogyMy, enable live lectures with instructors and it is an interactive platform for the student to connect with their fellow students and ensure that the online courses empower the student with digital maturity.
Here are some ways in which E-learning is entering into a new era
1.Flexibility
E-learning allows the teacher and student to set their own pace of learning and offers additional flexibility in compiling a schedule that fits everyone's program. As a result, using an e-learning platform like LogyMy allows for the right balance of work and research, so the students don't have to give up anything. Learning on demand online teaches the importance of time management, making it easier to find the right balance between work and studying.
2. Offers a wide range of programs.
In a wide and broad space, such as the Internet, endless skills and subjects are available to learn. More universities and colleges are offering online programs at different levels and for various disciplines. From quantum physics to music composition, there are opportunities of all kinds for students. Studying online programs is also a great way to get a bachelor's degree, diploma, or degree without setting your foot on the university campus
3. It's accessible.
E-learning allows studying or teaching from anywhere in the world. This means the student doesn't have to travel from one place to another. It not only saves time, but it also saves money that can be spent on other priorities.
4. Customized learning experience.
E-learning is also tailored to individual needs and abilities. Online classes are often smaller than the average class size. LogyMy allows for better interaction and more ideas between the student and the teacher.
For example, the LogyMy platform provides access to various materials, such as videos, photos, and books, and instructors who can organize other programs, such as meetings or discussions, to improve their lessons. The course materials are available anytime, anywhere, offering the student a more dynamic and professional learning approach.
5. It's more cost-effective than traditional education.
Unlike one on one education methods, e-learning can be more affordable. A wide range of payment options also allows the student to pay in installments or by the department. This allows for efficient budget management. Many students may also be able to get discounts or scholarships, so the costs are rarely high.
Final Thoughts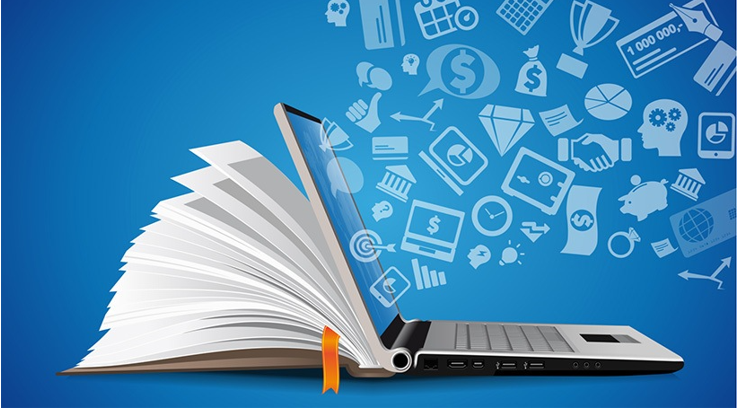 Ninety percent of students believe that e-learning is equal to or better than the standard classroom experience. Students must consider their unique situation and choose according to their needs and goals. While this option to conventional education is not for everyone, it is an easy option with almost endless opportunities for international students.
If you are considering learning a course online, then LogyMy is the best platform to consider.
---