When a student enrolls in a regular e-learning course, the coach can provide personalized assistance to particular students and, in doing so, support them on a personal and specific level. This method offers the student the impression that they can talk to the coach at any moment, resulting in their continued development. This method fosters a positive relationship between the student and the coach.
Read on to see how online coaching and coaching software like LogyMy are used to guide people in various industries, including healthcare, education, business, and more, and aid in continuous development.
What Exactly Is Online Coaching?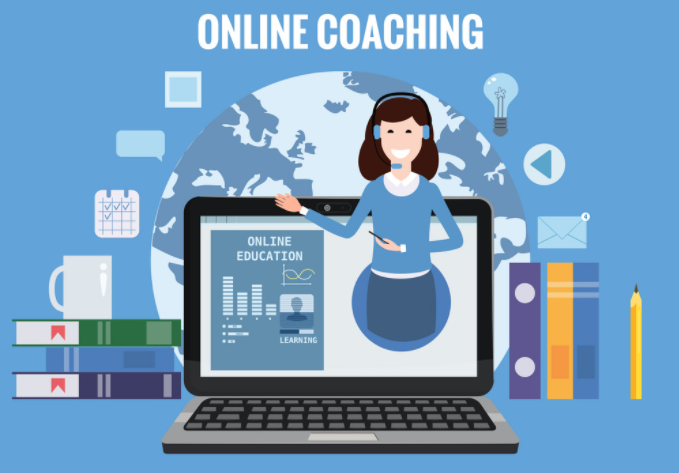 When you read about it or visualize it in your imagination, online coaching may appear to be very different. But once you've had an online coaching session, you'll see that many things you thought would be a problem can actually work out beautifully for you.
With the introduction of online communication tools and our all-too-busy lifestyles, an increasing number of people are turning to online coaching for continuous development and goal achievement. Skype, Quenza, Adobe Connect, Life Coach Hub, LogyMy, Google Hangout, GoToMeeting, and other tools are commonly used for online coaching.
Why It's Important To Build Relationships In The Age Of Digital?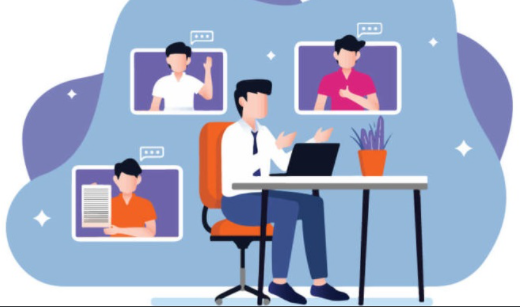 Consider your best friend, your spouse, someone with whom you grew up, someone with whom you work, or someone with whom you attended school. In any event, those bonds were formed over time as a result of spending time together.
In a world packed with emails, social media platforms, and text messaging apps, the act of building relationships in the digital age is this world. Today, the way we form relationships has grown into a digital-age practical method of talking with one another.
We live in a world where there is so much chatter in our lives, just like there is a lot of live video chat and many new changes that appear to happen every day. As helpful and convenient as technology is in our daily lives, it has also revolutionized the way we form relationships. The digital age is a game-changer that has raised the stakes for everyone to stay relevant, including individuals and businesses.
Digital Age Relationships Are Here To Stay.
The trust between consumers and their distributor, agent, or representative is the most precious asset in any business. Because customer service is the most crucial aspect of every organization, this relationship is more valuable than price, top quality, or brand.
With all of the technological advancements over the last decade, it is now possible to work totally online and never encounter your customers in person.
Online coaching tools like Quenza, Adobe Connect, Life Coach Hub, LogyMy, and others, as well as social media tools like Facebook Messenger, Telegram, WhatsApp, and Skype or Zoom, have opened up communication channels for national and global expansion opportunities without the need to leave your home office for larger tasks.
This is a far cry from the days when face-to-face interactions were required for the job, schooling, and personal customer service. We can build new relationships and keep in touch, keeping the interactions flowing 24/7, by embracing new developments in technology such as Messenger Bots and online coaching.
What Are The Advantages Of Investing In An Online Coach?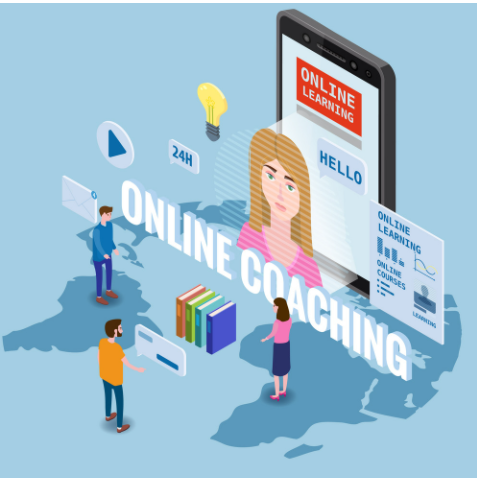 There are numerous advantages to online coaching. A few of them include:
1. Replaces The Need For Costly And Time-consuming Travel, Meetings, And Retreats
First and foremost, it is quick and efficient because it does not require any travel time. Many online coaches work with older students who are no longer in their teens. These students frequently face numerous time restraints that younger students may not.
Every lesson can be completed in the privacy of your own home or a location of your choice. Online coaching alleviates the stress and expense of long-distance travel. This eliminates the need for the student to go from one location to another. It saves not only time but also money that may be used towards other things.
2. The Ability To Interact Live With Online Coaching From Any Device At Any Time
In the same way that students connect face to face with their teachers in traditional learning, most online coaching platforms, such as LogyMy, allow students to interact live with their coaches from any device, at any time.
3. Allows For Live Chat And Video Sessions With Your Online Coach 
With the LogyMy platform, coaches can quickly respond to questions and queries, determine the students' interests, and interact with ease through live chats.
Each student has a unique learning curve, which may necessitate a more tailored approach to online coaching. As a result, one of the most significant benefits of online coaching is that coaches may specifically address the specific challenges of their students via a one-on-one video chat session using LogyMy.
E-learning platforms like LogyMy can increase engagement and retention by providing students with a more personalized collaborative experience.
4. Allows You To Get Feedback Faster About What Is Working, What Isn't Working:
Collecting student feedback and evaluations is one of the most effective strategies to assure satisfaction and identify areas of difficulty.
Why Do You, As A Coach, Need LogyMy?
Every coach needs a good platform to build their career! This platform can drastically lessen the number of stumbling blocks and headaches you will encounter. But, with the huge scalability and supported tools, coaches can develop a meaningful and unique communication experience with their learners.
In a nutshell, LogyMyincludes everything you'll need to "smash it" at online coaching!  You stand to enjoy the following features when you use this platform for your online coaching:
Live Courses: The coach and learners can participate in the coaching at the same time
Recorded Sessions: This is a great feature that enables the learners to always come back for proper understanding
Live interpretation: As the coaching is ongoing, the learners have access to live interpretation.
Choose your language: There is no language barrier when it comes to LogyMy; the platform allows anyone to be part of the class.
Assess your performance and earn your certificate:  As a learner on LogyMy, you can always get yourself a certificate after the end of any course.
Conclusion
Always keep an open mind. Explore various topics, and don't be scared to seek clarification. Be curious, and if your intentions are genuine, you will find people who will assist and support you on your path. Experiment with different things and see what you can come up with. Maintain the momentum and continue to learn and reflect.
Visit LogyMy to begin your continuous development course.