Everyone is a lifelong learner. Most people have certain goals or interests outside of their formal education and career, making them want to learn more. It's part of what being human is: having a curious nature and a habit of learning.
What Is Lifelong Learning?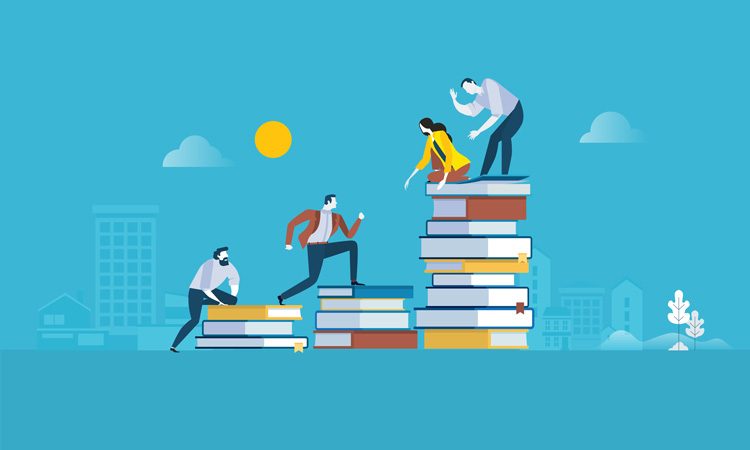 Lifelong learning is a type of self-directed education that emphasizes personal growth. Outside of a formal educational establishment, such as a school, university, or business training, it also refers to the process of gaining knowledge and learning new skills.
However, lifelong learning should not be limited to informal learning. It can best be defined as the expectation of achieving satisfaction and complacency. Ways to achieve this can result in informal or formal education.
Many people choose to continue their education for their own development, while others see it as a major factor in job advancement.
Why Lifelong Learning Is Important For Our Future?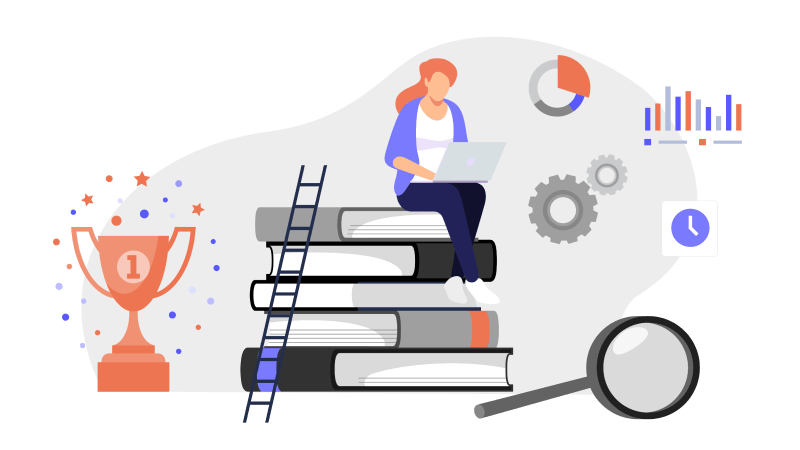 The business world is constantly changing, with industries and career opportunities expanding and developing rapidly. Job descriptions are changing, and skillsets formerly required for a certain job may no longer be enough.
Lifelong learning can help achieve fulfillment and self-satisfaction, whether in the pursuit of interests and passions, aspirations, or professional goals.
The things learned by lifelong learners may lead to them acquiring a certificate or even a degree, but this is not always the main objective. The objectives and goals of lifelong learning may not be clear-cut or obvious. Lifelong learners are often driven by a desire for greater knowledge and self-improvement or by a desire to advance in their careers.
The most important aspect of lifelong learning, however, may be its positive impact on overall health.
The Main Benefits Of Lifelong Learning
Whether it's about developing skills or career growth, lifelong learning can be beneficial both in professional and personal growth. Since learning will have a huge impact on their careers, lifelong learners need to focus on what they want to do in the future. Some of the benefits of lifelong learning, which is the new educational trend, include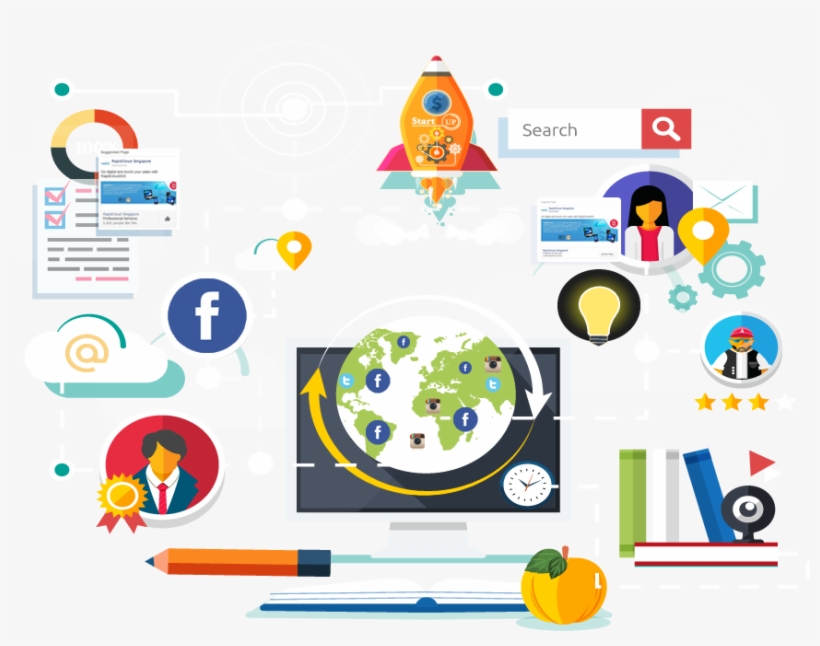 1. It Helps You Stay Employed
It pays to keep up with industry trends and advancements since it shows the company that the employee knows what they're doing and can adapt to changes. The lifelong learner can attend seminars and conferences, subscribe to industry association email newsletters, and build their network to stay updated on business news.
2. It Keeps The Lifelong Learner Motivated
Having an interest in the job can make a person have more confidence in their abilities. When a worker realizes that he is losing interest in what he does, learning something new might rekindle the spirit and help the worker refocus on his professional goals.
Due to their ever-changing professional duties, many people find themselves stressed out or stuck after a few months or years on the job. Therefore, they can improve their abilities or acquire new ones to stay motivated by lifelong learning
3.
It Improves The Quality Of Life
The advantages of lifelong learning extend beyond professional development. It can aid in the understanding of how the world works, the realization of one's interests, and the boosting of creativity.
4. It Can Help You Stay Connected
Many types of adult education allow people to meet new people and connect with today's ideas, from continuing education at colleges and universities to taking art courses at the rec center to researching and discussing critical problems in online forums. One of the finest decisions a person can make to make friends and avoid getting out of touch with the modern world is to keep studying.
5. It's Easier Than Ever to Engage in Lifelong Learning
Lifelong learning has become a reality for everyone, regardless of where or how they live, thanks to the rise of online education. This is because online learning allows people to learn from the comfort of their own homes. They can also take online classes whenever it is convenient for them, allowing them to maintain control over their schedule.
Learning is a never-ending process. People require lifelong learning to enhance their abilities and stay relevant in the world of work that is quickly changing. People need to find a way to incorporate at least one of these into their life for career advancement, whether it's returning to university, taking online courses, or attending industry-specific seminars and workshops.
DIFFERENT TYPES OF ONLINE EDUCATION PLATFORMS FOR LIFELONG LEARNERS
Whether the lifelong learner aims to learn new skills that will be useful in their professions or just wants to explore a topic for fun, online learning platforms are a great and easily accessible resource for them to learn on their own schedule. These platforms, as an alternative to online universities, are a little more flexible and may even provide more particular or unusual programs that they wouldn't find at a regular institution.
1. LOGYMY
Logymy has a high pedigree and exceptional delivery. It's an online learning platform that delivers the best e-learning experience to students and learners through live courses and live interpretation.
Logymy offers courses in all of the most in-demand industries, making IT skills one of the most employable programs that learners can take on their own time.
Whether the learners are absolute beginners seeking to build a new skill set or experts wishing to deepen their knowledge in a particular area, the platform has a course for them. The students will be able to engage with the instructors and other students in real-time, as well as get a certificate at the end of the course, which can boost professional careers such as promotions and more.
2. SKILLSHARE
While many online platforms provide programs that are college-styled, Skillshare is less formal and focuses on boosting creative abilities.
The emphasis is on teaching students practical skills that they may then use for their own projects. On the platform, there are business and marketing classes, and the majority of courses consist of a series of video lessons followed by tasks that allow students to practice their abilities.
3. MASTERCLASS
Although MasterClass provides more than simply creative classes, it is most popular among A-list actors, authors, painters, singers, and others as instructors.
Like a typical course, most of the courses contain approximately 20 lessons, allowing the learner to delve deeply into their chosen topic. These video-based courses combine clear lectures, workbooks, and class discussions with practical guidance and examples.
4. COURSERA
Coursera is more than simply a place to take college-style classes; it also provides actual academic courses from real professors and colleges at a fraction of the cost of an online degree.
The learners may even acquire certificates or degrees fully through Coursera in some circumstances, leading to professional advantages such as increases, promotions, and more. Coursera provides challenging and intriguing programs on various topics, allowing learners to explore hobbies they may not have previously considered.
If you've been thinking about building your skills, a lifelong learning program may be the next step towards a successful career boost and enhance self-fulfillment and satisfaction! Sign up for an Online Course Today!